INOR is now launching APAQ 130TC, a modern transmitter for measurement with thermocouple. The new transmitter is available in two variants, APAQ C130TC for mounting in connection head and APAQ R130TC for mounting on DIN-rail.
What characterizes APAQ 130TC is simplicity. Forget expensive configuration tools or fixed workstations. By using your smartphone, you can easily configure the transmitter wirelessly via NFC.
The APAQ 130TC is our newest member to the APAQ 130 transmitter family, now consisting of APAQ 130TC that works with thermocouple sensors and APAQ 130RTD that works with Pt100 and Pt1000 sensors.
Read more about APAQ C130TC (head-mounted version)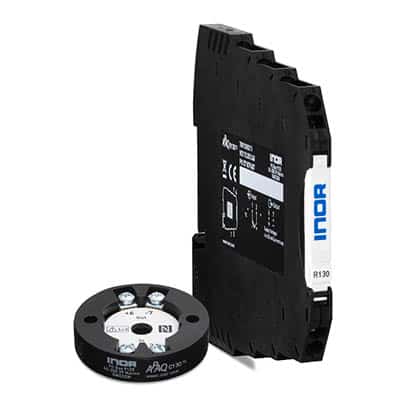 APAQ C130TC and APAQ R130TC