Transmitters
In 1974, INOR introduced the world's first head-mounted transmitter. The head-mounted temperature transmitter has since then turned into an international standard. The heritage of this has continued with more own-developed high quality transmitters including ATEX and SIL2-certified transmitters to transmitters with HART- and NFC-communication. Regardless of what type of temperature sensor you are using in your process, INOR can provide a transmitter that suits your needs.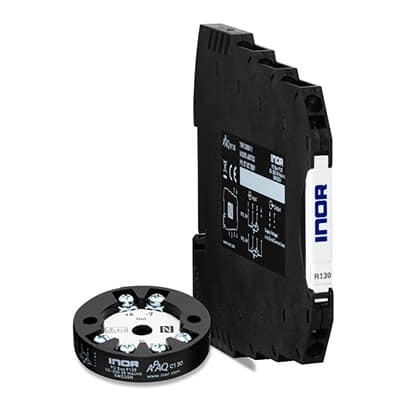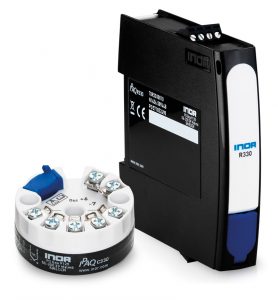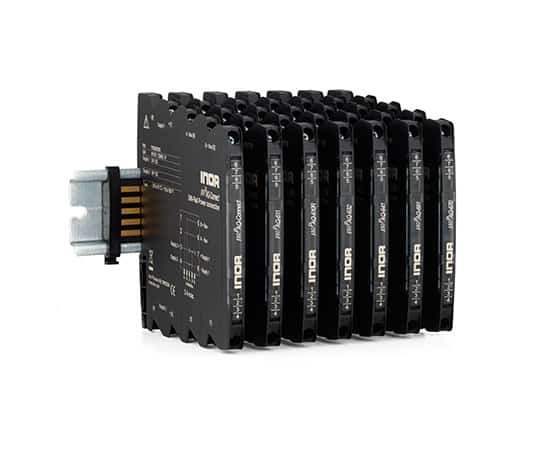 Isolators & Isolation transmitters
With the know-how and innovative technology the IsoPAQ family offers isolators and isolation transmitter of the highest quality for signal isolation in the process and automation industry.

Product versatility and performance, in terms of accuracy, response time and isolation level can be selected to meet the requirements for highly cost-effective installations, as well as applications with high demands on performance and safety of service personnel and connected devices.
Thanks to efficient and patented signal processing and high cutoff frequency, the IsoPAQ products have a negligible distortion of the measurement signals. The input circuits are designed to minimize the load on the primary signals..
See the complete range of isolators and isolation transmitters
Field Housing & indicators
INOR has a wide range of indicators including simple displays as well as robust field housing for demanding applications. Common to all is a high reliability, and large clear displays for convenient reading. Available in the range are also intrinsically safe indicators and indicators with HART transparency. Thanks to the wide range INOR can offer solutions for all types of applications and process signals..