When it comes to measuring accuracy and maximum stability of measurement, INOR set high standards on the market. With 80 years' experience INOR has built up a unique competence in temperature measurement. INOR is one of the largest manufacturers of transmitters.
Specialists in industrial
temperature measurement
INOR celebrates 80 years as a temperature specialist and innovator for the process industry. Along the journey, the company has built up a unique expertise in the market and is today represented in over 50 countries.
INOR celebrates
80 years of innovation
IPAQ 530 is a modern temperature transmitter developed to meet the highest standards of accuracy and reliability. IPAQ 530 is fully compatible with HART® 7 and offers extended diagnostic information. It also has built-in NFC® and support for Bluetooth®.
IPAQ 530 – Universal HART transmitter with wireless communication
INOR offers a complete range of temperature transmitters, from ATEX and SIL2 certified transmitters to transmitters with HART or NFC communication.
INOR offers Alarm Units for industrial temperature monitoring of Pt100, voltage and current signals in the process industry. In our product range you will also find power supply.
With the know-how and innovative technology the IsoPAQ family offers isolators and isolation transmitter of the highest quality for signal isolation in the process and automation industry.
INOR has a wide range of indicators including simple displays as well as robust field housing for demanding applications.
Find your local partner
INOR supplies a wide range of temperature measuring instruments and services to the global process industry and OEM markets. Welcome to contact our local partners!
Documentation
On our documentation page you will find product related documentation such as manuals , data sheets and product certificates to general certificates and documents concerning the company.
Software
On our software page you will find user friendly configuration softwares for all INOR transmitters. What software to use depends on what product and type of cable you use.
INOR Connect
Meet the future with INOR
INOR is introducing a completely new way of configuring and monitoring your transmitter without power supply and wiring. Connect your smartphone/ tablet to your transmitter via NFC® or Bluetooth® and configure it through the new app: INOR Connect. Thanks to the wireless communication, the transmitter can remain installed in the process.
Configuration of a transmitter has never been easier and more convenient!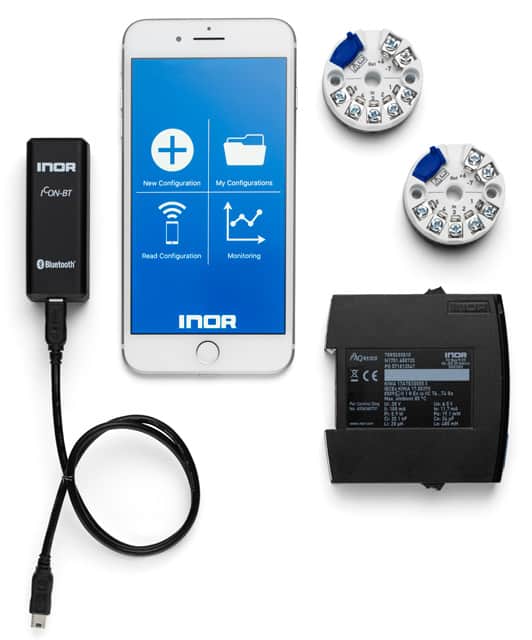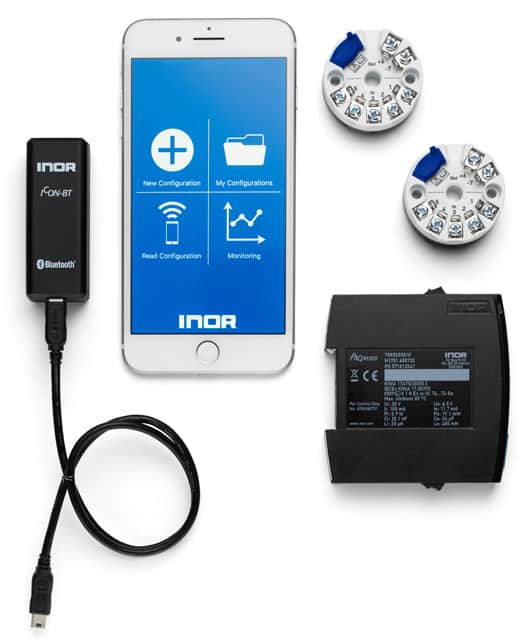 About INOR
Specialists in industrial temperature measurement
---
INOR is a world-leading manufacturer and supplier of industrial process instruments for temperature measurement. With 80 years of experience developing and producing temperature sensors and signal converters, INOR has gradually built up its reputation as an international leader.
Still looking for something?